QR (Quick Response) codes are becoming ubiquitous in advertising (and business cards – I even have one that has only a big orange QR code on it), and yet many people just don't know what they are. As a geeky kind of guy, I'm interested in how they can be used and in finding interesting applications for them (one of the nicest uses I've seen is on this board – all the points of interest were marked with QR codes that contained location information).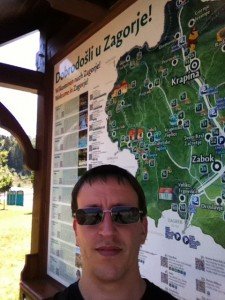 So, when I saw the article linked below, I found myself first of all being a bit annoyed that the writer was criticizing the use of these codes, and then more and more agreeing with him, as he's absolutely right. We've mostly only done boring and stupid stuff with them. It's a great article, and also contains some creative ideas about how they could be used. If you're in marketing or advertising, you should certainly think about some of the points raised: http://www.imediaconnection.com/article_full.aspx?id=30267
If you have an iPhone (as I do) you'll need a third party reader for QR codes – my favorite is "Red Laser" which is also available for Android. So next time you see a QR code somewhere, pay a bit more attention – it might be the start of something cool.